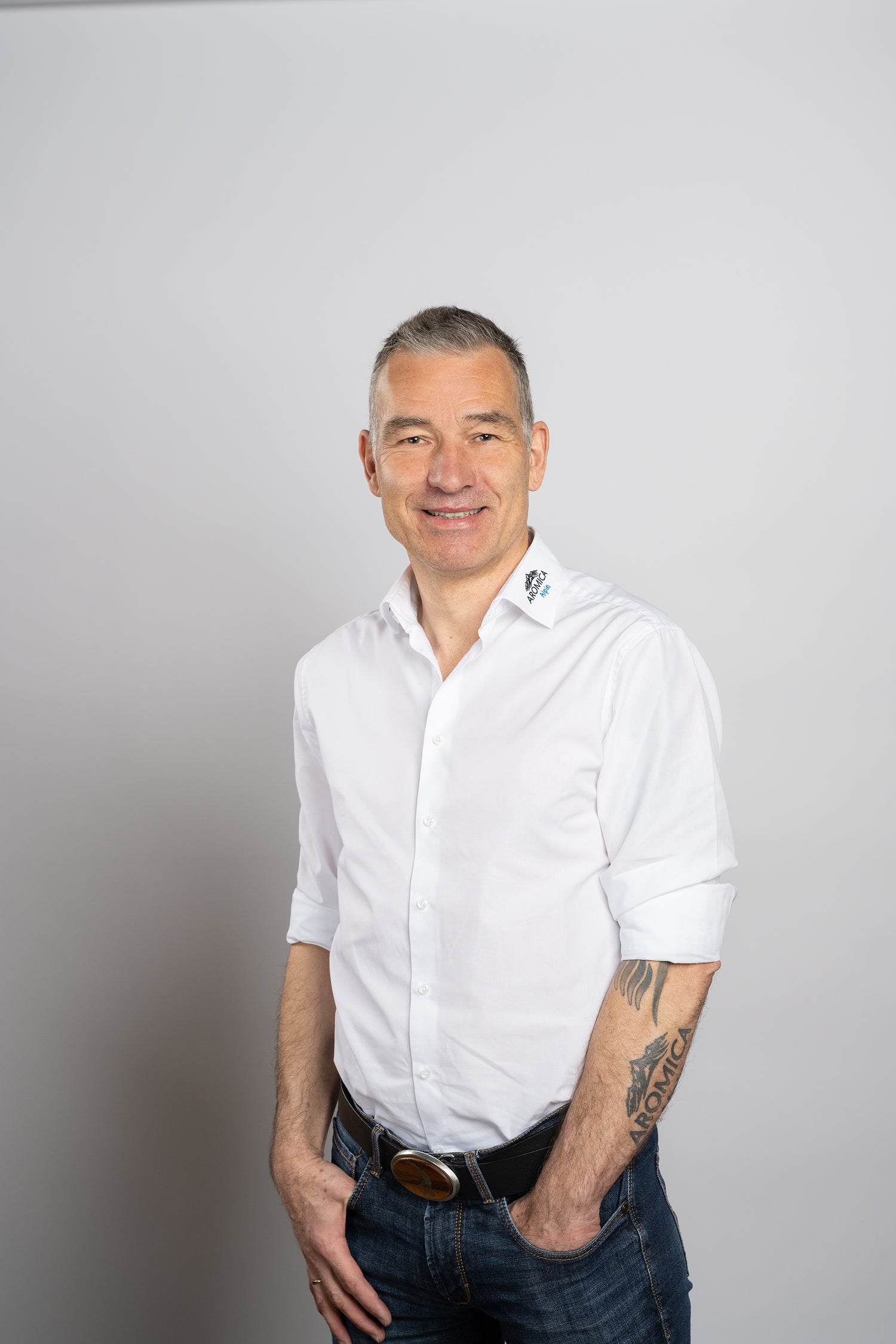 As a trained chef, Managing Director Rudolf Rehrl has always focused on one thing: meeting the diverse needs of professional chefs as best as possible. So he founded the company Ruperti-Gewürze and, with his team of experts, developed an extensive range of herbs, spices, seasoning mixtures and convenience products. This versatile AROMICA® range was specially tailored to the high demands of the catering industry and offers top-quality products for a wide range of applications.
What is behind the word premium at AROMICA® cannot be summed up in one sentence. It stands for a wide variety of elements that - like the gears of a clockwork - are 100% coordinated and guarantee a perfect result.
To the products
That's what we stand for
Responsibility

Only if we offer our partners products of the highest quality is it possible to inspire customers and guests with optimal culinary delights. We are aware of this responsibility and do everything we can to guarantee this maximum quality now and in the future.

origin

When AROMICA® experts make their selection, only one thing counts: first class - in all areas! For our range, only top spices and herbs from the best growing areas in the world are used. Only they meet the strict criteria that we require for quality, taste and appearance.

control

trust is good However, in order to achieve and ensure the best possible, control is essential. Therefore, all production steps - from cultivation to harvest, storage and transport, to processing using the most modern, quality-optimizing methods - are constantly subjected to the strictest controls. In this way, we can guarantee our partners consistent AROMICA® premium quality that is 100% convincing in all respects!