Regular price
Sale price
€12,40 EUR
Unit price
€22,55
per
kg
Sale
Sold out
Füllmenge: 550g
AROMICA® knuckle and ribs spice preparation is a garlic and pepper, piquant and intensely spicy coarse mixture with parsley. Particularly suitable for briefly roasted pork steaks and chops and for dishes that require a hearty note of spices.
Ingredients

Table salt, coriander, pepper, paprika, garlic, parsley, cumin, marjoram, onion, chili, turmeric.
View full details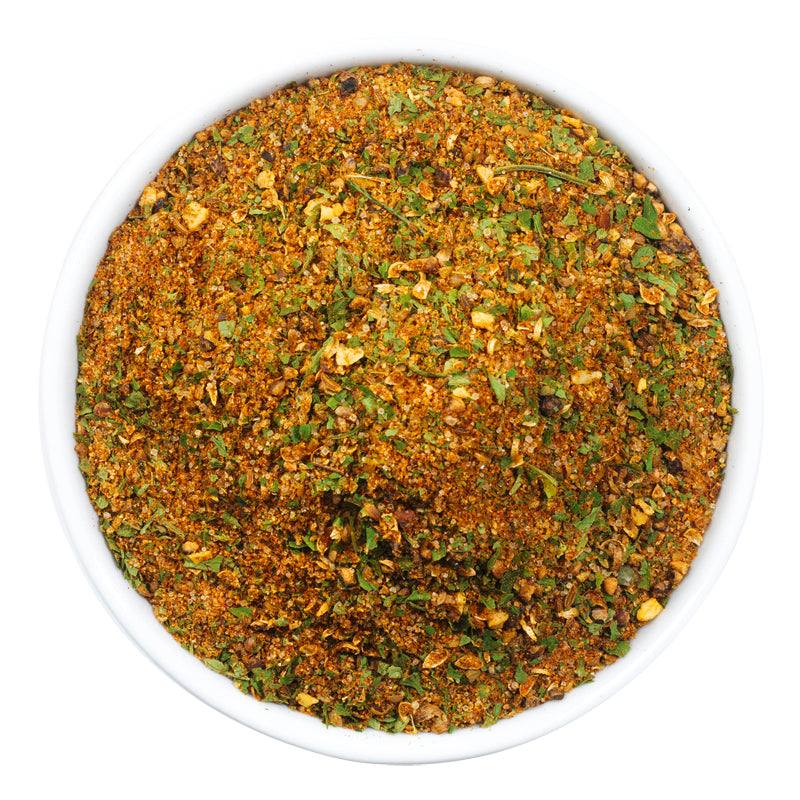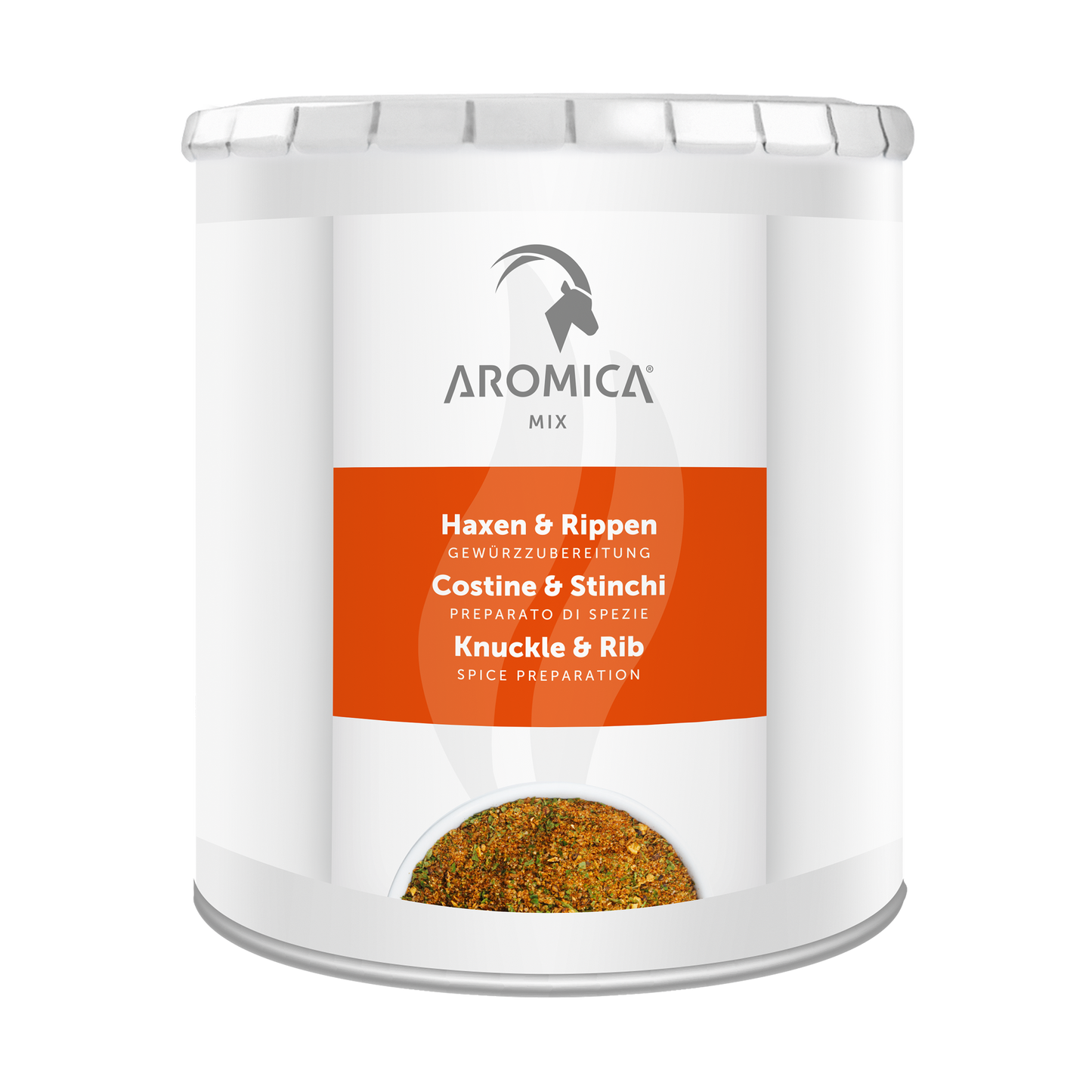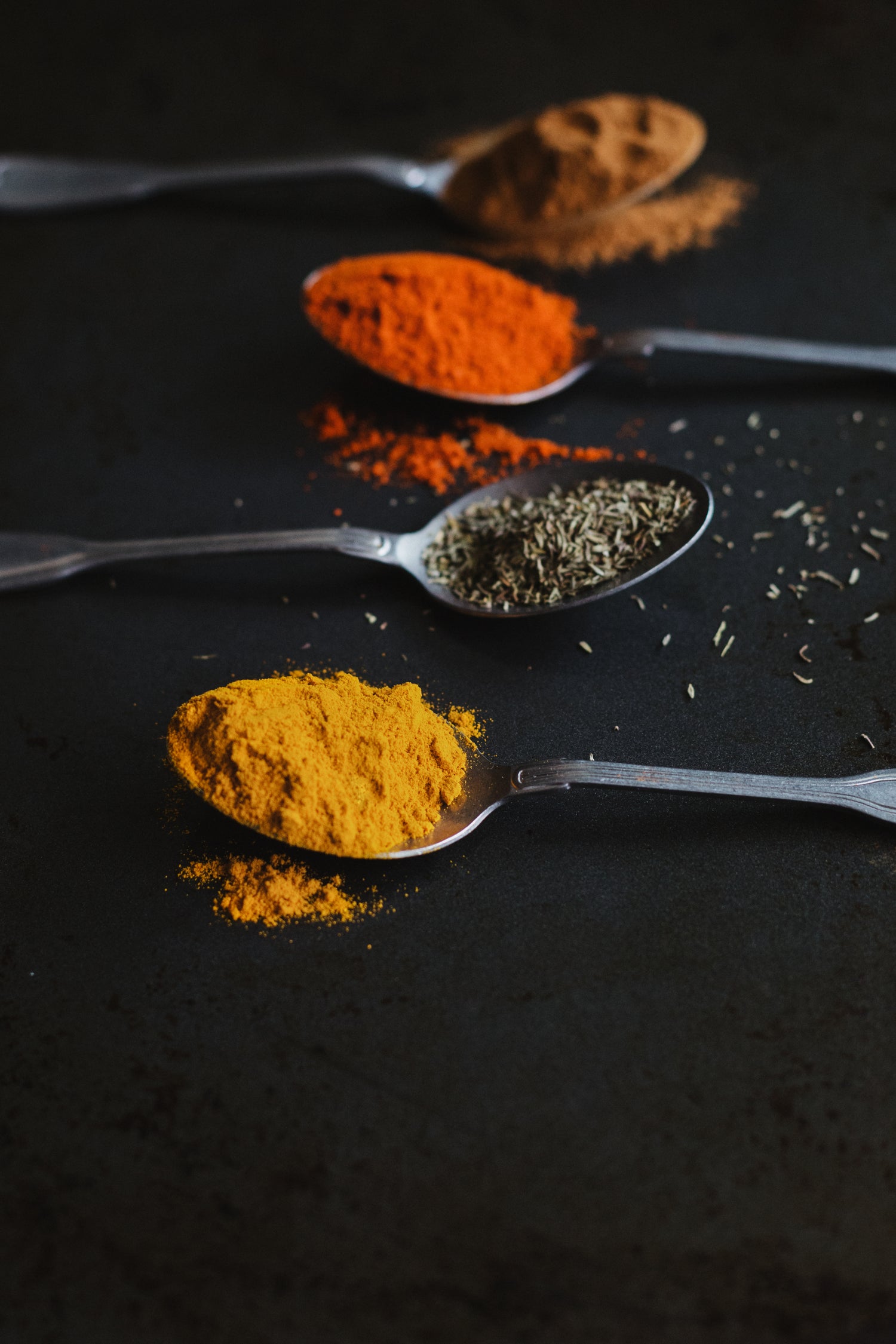 AROMICA® Premium Mix
The AROMICA® Premium Mix range not only makes everyday culinary life easier for professional chefs, but also impresses even the most discerning palate. Excellent bases for soups and sauces, convenience mixes and seasoning pastes made from selected herbs and spices guarantee that deliciously refined variations will turn out quickly and successfully.